Licensing and Accreditation
Addiction treatment is a life-changing event, which makes it so important to find the best, most qualified treatment center for you or your loved one. When a treatment center is accredited, they are held to a higher standard- one that is very strict and unbiased.
"*" indicates required fields
How Does a Treatment Center Become Accredited?
The standards for certification are very strict and must be accompanied by a track record of exceptional patient success and quality patient care. Joint Commission accredited rehab facilities must continue to meet these standards on an ongoing basis to remain accredited. When you see the Joint Commission and Florida Department of Children and Families seal, you can be assured that you're looking at a high-quality drug addiction treatment center that provides excellent care.
Accredited by the Joint Commission and Licensed by the Florida Department of Children and Families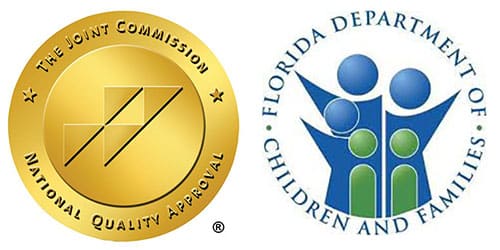 Not every drug rehab facility is accredited. Choose a facility with the necessary state licensing, as well as accreditation by a reliable accreditation firm such as The Joint Commission or the Florida Department of Children and Families. Accredited facilities are not all identical, but they have all met certain criteria for both methods of treatment and the facility itself. The Joint Commission accreditation process consists of an independent and unbiased review of rehab facilities and practices. This review is then compared to national statistics and only the highest quality facilities are given the gold seal of accreditation.
The Florida Agency for Healthcare Administration or AHCA has a stated mission of "Better healthcare for all Floridians." They are responsible for administration of Florida Medicaid, as well as regulation of healthcare facilities in Florida. As part of our dedication to transparency and quality care, we are a licensed AHCA Residential Treatment Facility.
The process for becoming licensed required a comprehensive inspection process both of our facility and processes with regular renewals and inspections moving forward.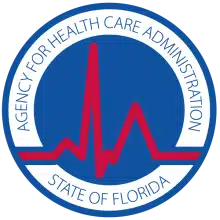 With today's increasing reliance on information found online when researching substance-abuse treatment and mental health care facilities, it has never been more important to have a quality measurement program in place to ensure the legitimacy of a facility or program. As such, we are proud to be legit script certified and offer our clients and their families an additional layer of comfort and security.
Destination Hope's transitional living program is certified by the Florida Association of Recovery Residences or FARR according to National Association of Recovery Residence best practices and standards. This designation shows our continued commitment to the highest quality of treatment at every level of care.
A thorough review was performed on our policies and facilities, a comprehensive grievance policy has been implemented and periodic quality checks will continue. Learn more about our FARR certification.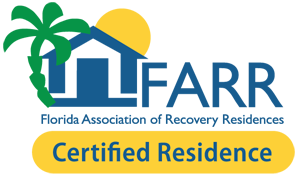 100% Confidential | 24/7 Helpline